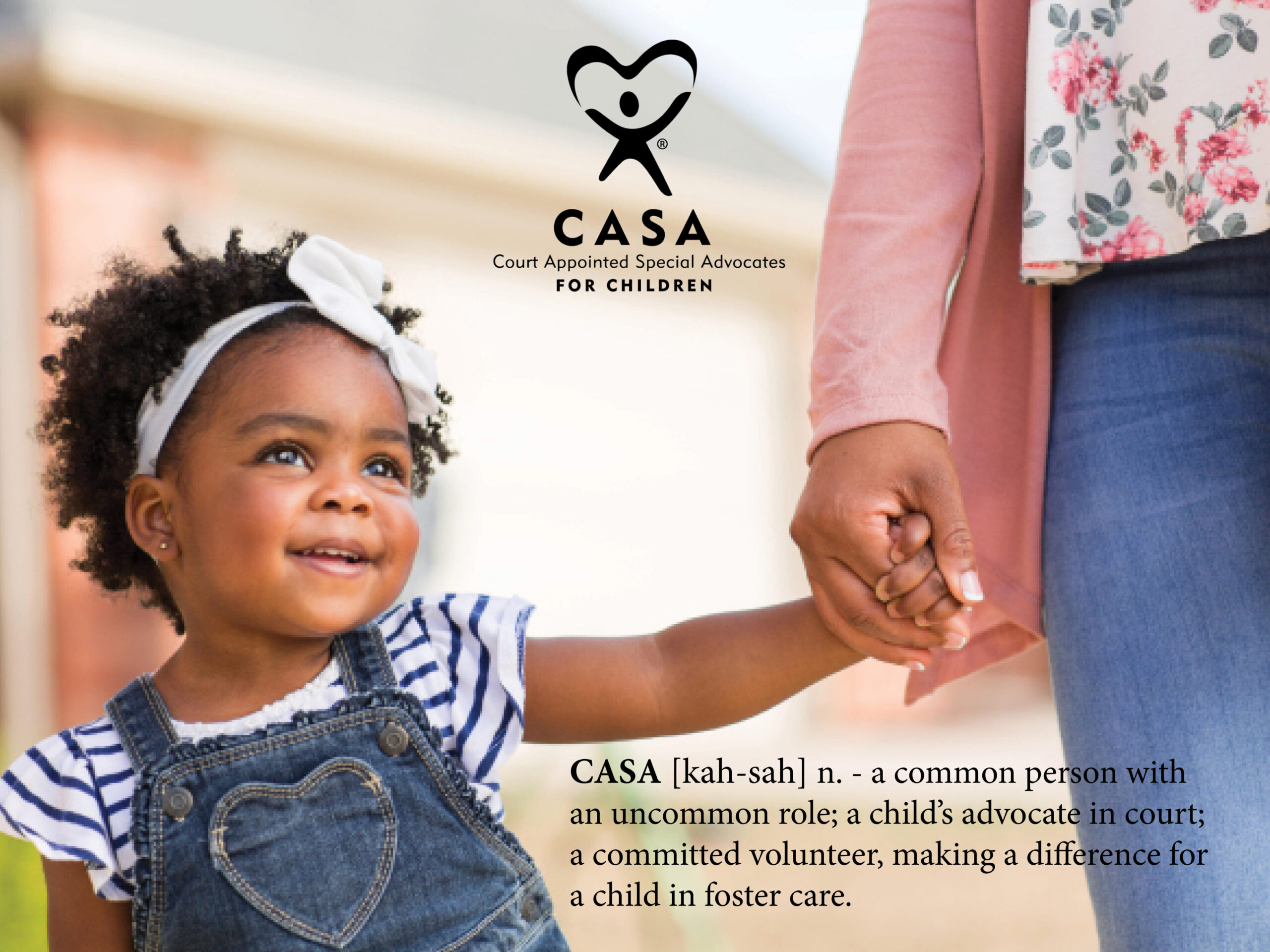 What Does A CASA Do?
After being appointed by a Juvenile Court Judge, a CASA:
Gathers all pertinent information related to the child's case. Identifies the child's needs and ensures appropriate services

Makes recommendations to the court judge through written and verbal reports

Serves as a consistent & knowledgeable advocate for the child's placement in a safe, permanent and nurturing home
Children in the juvenile court dependency system due to allegations of abuse or neglect against their parents.

This includes physical abuse, neglect, sexual abuse, emotional abuse, or witnessing domestic violence.

Children between the ages of 0-18 (sometimes 21 if the child is still in school, in a treatment facility, or has a disability)

.
Why Do We Need CASAs?
The presiding judge relies on the CASA to investigate the case and recommend what is in the child's best interest.

CASAs strive to make sure children are not re-abused

CASAs ensure children receive needed services (therapy, health care, special education)

CASAs are often the only consistent person in an abused child's life