Was there ever a time in your life when you needed someone to stand up for you?
Court Appointed Special Advocates, or CASA, provides a powerful voice for abused and neglected children. In 2015, there were 840 founded cases of abuse and neglect in Jackson County. In an overburdened system, these children risk slipping through the cracks and suffering from further abuse. CASA volunteers have the power to prevent this tragic reality. These dedicated, highly-trained community members serve as fact finders for the judge by researching the background of each assigned case. They speak for the child in the courtroom, representing the child's best interests, and work to move the child as quickly and effectively as possible through the system and into a safe, permanent home.
What Is CASA of Jackson County?
CASA of Jackson County, founded in 1990, is a non-profit organization responsible for recruiting, training and
supporting the work of CASA (Court Appointed Special Advocate) volunteers. CASA volunteers do what no one else does- they donate their time to act as independent eyes and ears of the court and speak solely for the best interest of children and youth in the custody of DHS.
CASA of Jackson County is an Equal Opportunity Program and Equal Employment Opportunity
Who Are CASAs?
Community members from varied educational backgrounds, cultures, and life experiences

Individuals with a genuine interest in the well-being of children

Men, women or couples over 21 years old, who are willing to complete 40 hours of training plus 12 hours annually of continuing education and give

approximately 10 hours per month to change

the life of a child
Who Are the Children?
Children in the juvenile court dependency system due to allegations of abuse or neglect against their parents. This includes physical abuse, neglect, sexual abuse, emotional abuse, or witnessing domestic violence.

Children between the ages of 0-18 (sometimes 21 if the child is still in school, in a treatment facility, or has a disability).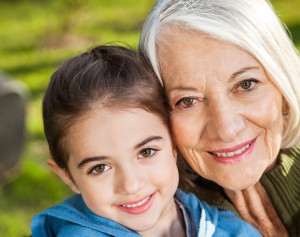 Children who come from all walks of life, ages, ethnicities, cultural backgrounds, gender identities, and all corners of Jackson County.
What Does A CASA Do?
Gathers all pertinent information related to the child's case

Identifies the child's needs and ensures appropriate services

CASAs show up and speak up

Makes recommendations to the court judge through written and verbal reports

Serves as a consistent & knowledgeable advocate for the child's placement in a safe, permanent and

nurturing home
Why Do We Need CASAs?
The presiding judge relies on the CASA to investigate the case and recommend what is in the child's best interest.

CASAs strive to make sure children are not re-abused

CASAs ensure children receive needed services (therapy, health care, special education)

CASAs are often the only consistent person in an abused child's life
Children Served
In Jackson County in 2017, 183 CASAs served 648 children.


Of the 648 children served by a CASA in 2017, 87% reunited with parents and 13% were adopted or found legal guardians. In addition, 235 continue to have the powerful voice of a CASA.
CASA of Jackson County Funding
State Government: 14% | Grants: 36% | Community Support: 50%
We are the CASA movement.
We are ordinary people. We come from all walks of life, all across the country.
We are trained volunteers who step up to assist Judges and serve the nation's most vulnerable children as CASAs.
We work in our own communities, but we share a common set of values.We believe in the rights and dignity of children.
We are committed to putting that belief to work for children who have been abused or neglected. And we hold
ourselves to the highest standards of excellence in service.Across the country today, we serve more than a quarter-million children. Hundreds of thousands more children need our help.
We are there for the child.
Whatever their age, children removed from home because of abuse or neglect face a frightening, profound unknown.
We make sure they don't face it alone.
We stand by them. We are there whenever they need us, for as long as it takes to reach a safe, permanent home.
We are strong, compassionate adults who are a consistent presence, who care, who listen, and who put the child's interests before all others.
We give children a say in what is happening to them. We speak for them when they cannot speak for themselves.
We help them heal and thrive. We give them the support they need to become happy, successful adults.
We help them find the road home, wherever it lies.
We are there for the Judge.
To make decisions that affect the rest of a child's life, judges need to know the child. We help them do that.
We take the time to get to know the child at the heart of each case. We go where they go.
We talk to the people who touch their lives-parents and foster parents, family members, teachers, doctors,
neighbors, friends, social workers, attorneys, and therapists.
We gather the details only a dedicated volunteer with a caseload of one or two can deliver.
Every visit, call, and report we make gives judges what they need to act in the best interests of the child.
Every detail helps judges move the child out of the system and into a permanent home.
We are there to change lives.
And we do. Children who have a CASA receive more of the services that are critical to their well-being than children who don't.
They are more likely to succeed in school.
And while their cases are among the most difficult and heartbreaking, children with CASAs
cycle through fewer foster placements and spend less time in foster care.
They reach safe, permanent homes and loving families more quickly. What's that worth to a child? To a community? To a nation?
The answer in dollars is impressive: $540 million a year in savings on foster care alone.
The answer in everything else we value as a society – health, happiness, resilience, hope, strength, human potential,
faith in ourselves and in our neighbors – is beyond measure.
We are not there alone.
Our work with children is one-on-one, but we do not work alone.
We are a movement, a group of people who have come together to advance a shared goal.
Our movement includes nearly 1,000 state organizations and local programs that currently support more than 77,000 CASAs.
And it includes judges, attorneys, caseworkers, families, policymakers, donors, and friends.
We couldn't change lives for children without our wonderful volunteers!
The most significant way you can help a child is by becoming a Court Appointed Special Advocate.
CASA volunteers give a two-year commitment to investigate, examine and recommend to the Juvenile Court
the best option for a safe and permanent home for the children assigned to them.
This is one cause where the actions of a single person mean everything.
One volunteer, trained and empowered to ensure that every child can thrive in the safe embrace of a loving home.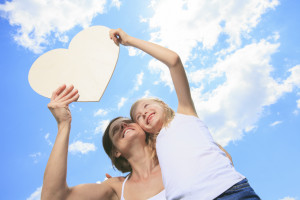 One joy scatters a thousand griefs…
CASA of Jackson County (Court Appointed Special Advocates) gives children a voice when they most need it.
Abused and neglected children can easily slip between the cracks of an overburdened child welfare
and legal system. CASA volunteers are well trained and supported by our program –
their charge is to ensure the children they represent are not forgotten, have their needs fully met,
remain safe and ultimately come to live in stable, loving and secure homes.
183 CASA volunteers successfully advocated for 648 children in 2017.
There are 463 children on our waiting list.
Give a Child Hope for the Future! Be the person who answers the phone when a child calls Advocate for a tutor to help a child in math Speak out when a child is afraid to go to school because of bullying Ensure that a child receives a comprehensive medical assessment Help a child get off of unnecessary and harmful medication Assist in increasing visits for a child who needs to see his dad Advocate for a special needs child to receive occupational and physical therapy Tell the Judge that a child should not have to change schools Cheerlead for a mom who is doing great so a child can go home to her
To Become a CASA Volunteer
Attend an orientation (required prior to training),
offered every Thursday from 12:00 – 1:00 p.m.
at the CASA office.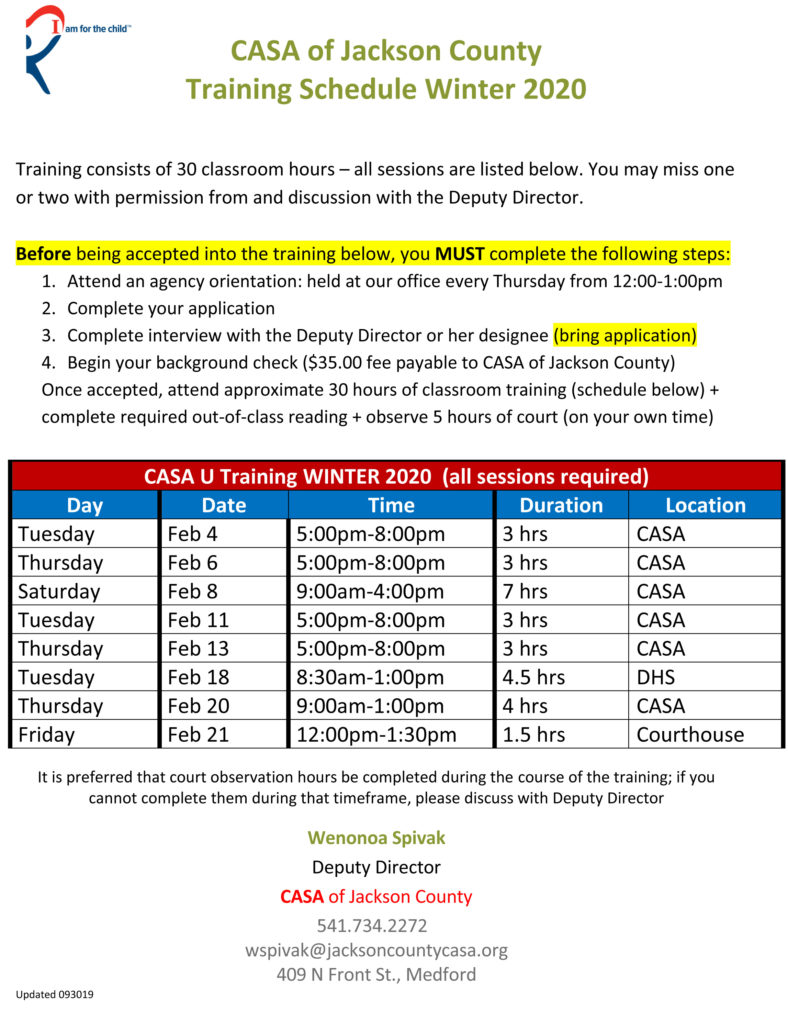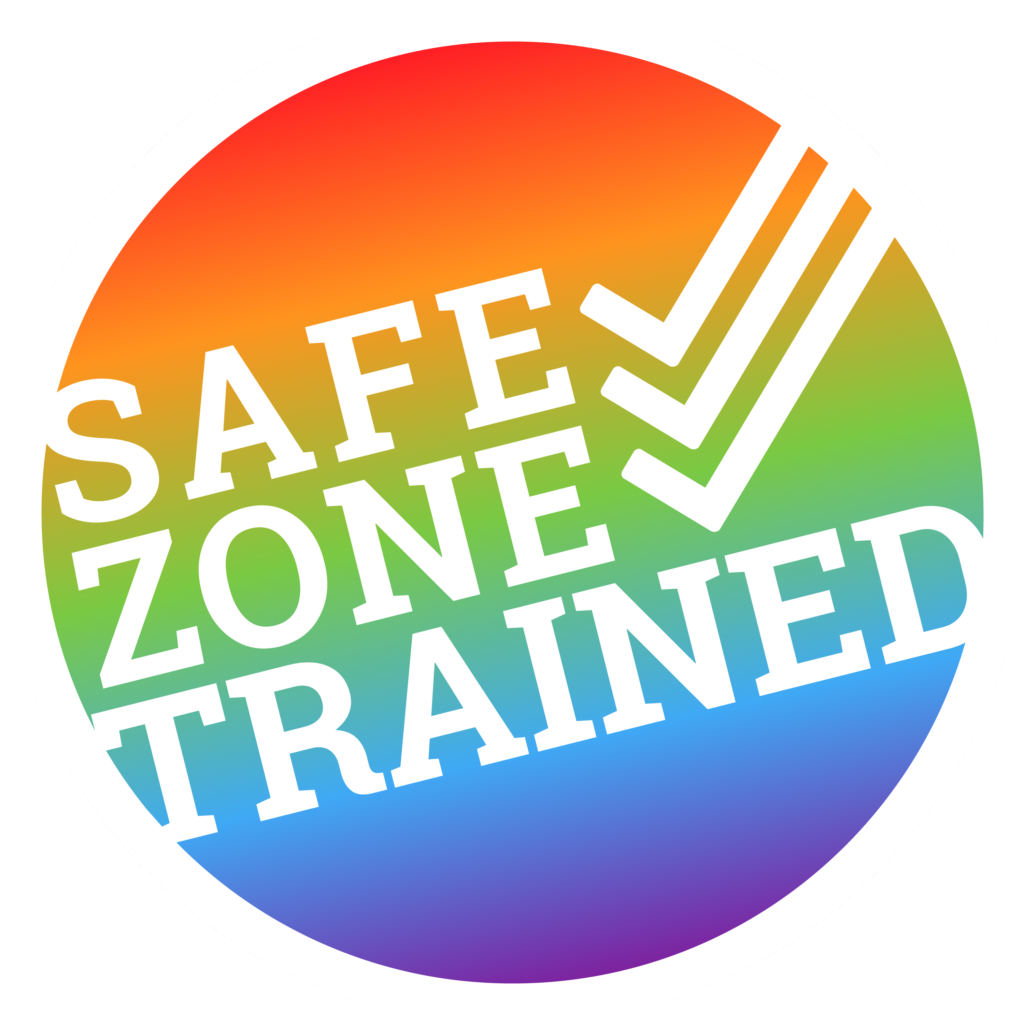 "The encouragement of the instructor, the class participation, the knowledge of the instructor all made the training incredible;
in my opinion, Wenonoa is so rich in knowledge and she delivered all information with enthusiasm."
"The training was fantastic. Wenonoa is a top notch facilitator and so helpful and ever patient. She is incredibly approachable and available. All of the staff and speakers seemed incredibly informed."
"CASA has a first rate training program; class was well delivered, fun, and interesting."
"Excellent training; I am ready to go forward and make a positive difference in the lives of children."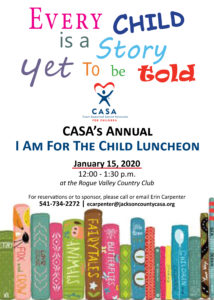 NEWSROOM
was voted #1 Small Nonprofit Category,
of the 2018 100 Best Nonprofits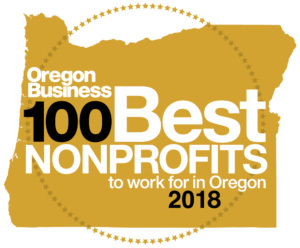 Employees and volunteers at CASA of Jackson County work diligently
each day to advocate for children who have been abused and neglected.
This is a challenging, never ending effort and I'm proud to learn the members
of our team feel we are one of the best non-profits to work for in Oregon.
– Jennifer Mylenek,
Executive Director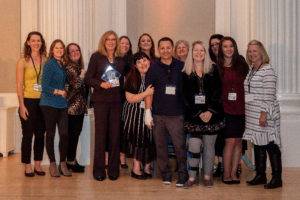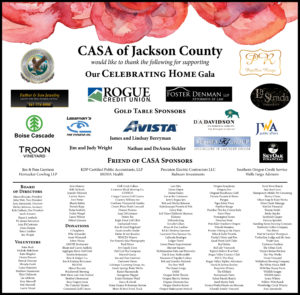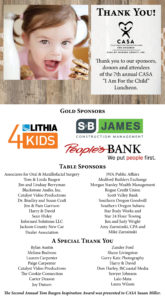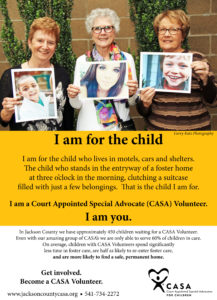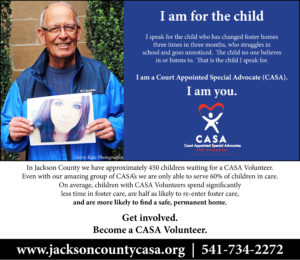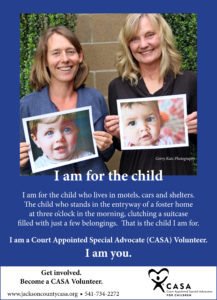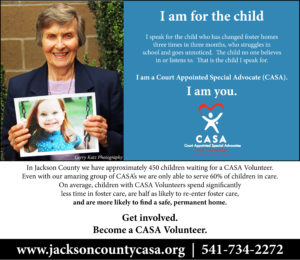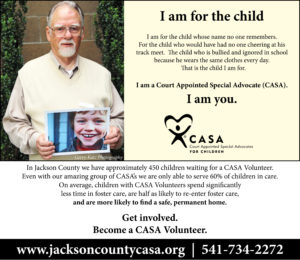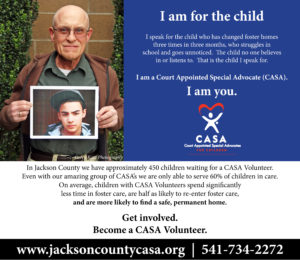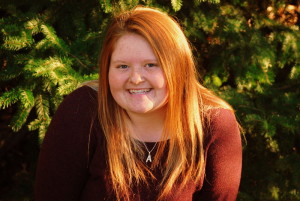 The Experience of a CASA Child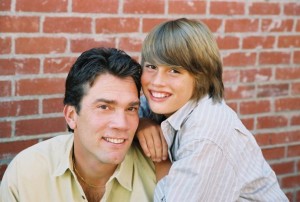 The Experience of a CASA Child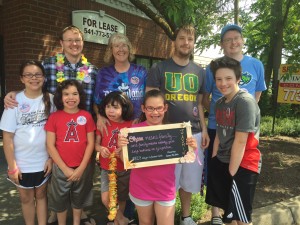 The Experience of a CASA Child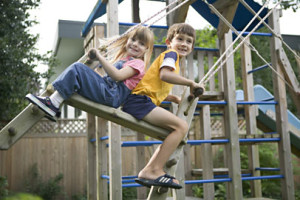 The Experience of a CASA Healing a Family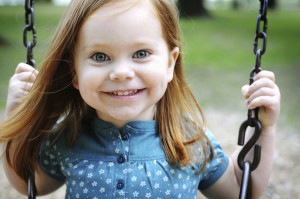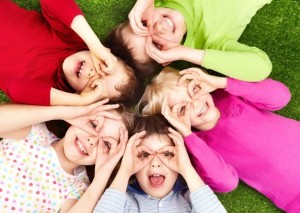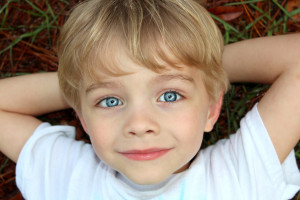 CASA of Jackson County, Oregon Funding
State Government: 14% | Grants: 36% | Community Support: 50%
Why Give to CASA?
Each year, Jackson County CASA assists children that have become wards of the court. Unfortunately, there is still a gap
in the help CASA can provide. There is a waiting list due to shortfalls in funding and the need for more volunteers.
Your gifts help us to reduce that gap and focus on the dream of closing in the gap and giving every child
that finds themselves in this situation hope, support and guidance.
Your assistance strengthens our local community by building a better home life and future for the next generation.
Are Gifts to CASA Tax Deductible?
CASA of Jackson County is a 501(c)(3) nonprofit organization. Your gifts are tax deductible to the full extent of the law.
Upon receipt of any gift, we will mail you a confirmation and thank you letter for your records.
Automated Monthly Donations
You can make an automated monthly donation to CASA with your credit card by calling our office at 541-734-2272.
You will be charged the amount you choose and then again each month on the anniversary date of the first donation.
You can support CASA of Jackson County with planned gifts in the future from your Will or Trust,
Retirement Plan,gifts of Stock or Appreciated Assets or with gifts of Life Insurance.
Children removed from their homes in an emergency situation often do not leave with clothing, toiletries or other needed items. Our CASA Advocates do everything they can to make sure children have seasonal clothing, good shoes, toiletries and school supplies. Generous donors and organizations in our community help provide these items. In 2015, Lowe's Heroes donated and constructed our Lowe's Clothing Closet here in the CASA office. When we moved to our new building in 2017, Lowe's Heroes once again came in and set up our clothing closet. Donations of new items are always appreciated and accepted.
With your help, Mattress Firm helps provide foster children with the little things that often make a big difference-
school supplies and sports shoes, properly fitting clothing or a gift during the holidays.
Please contact us for more information about ways to give to the children in our community:
"I had a great childhood. That's a chapter
in our lives we only get one of. You only
get one chance to be a kid."
"Not all of us can do great
things, but we can do
small things with great love."
"There can be no keener revelation
of a society's soul than the way in which
it treats its children."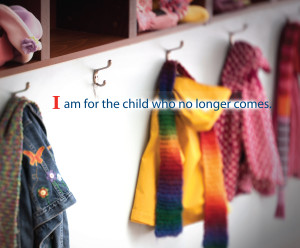 CASA of Jackson County
Phone: 541-734-2272 | Fax: 541-842-4078
CASA of Josephine County
Board of Directors
CASA of Jackson and Josephine Counties
Marco Boccato, President
John Watt, Vice President
Amy Zarosinski, Treasurer
Shirley Johnson, Secretary
Erik Carlson, Past President
Amy Di Costanzo
Vicki Forehand
Dann Hauser
Jennifer Mylenek (non-voting)
CASA of Jackson County Staff