Was there ever a time in your life when you needed someone to stand up for you?
Court Appointed Special Advocates, or CASA, provides a powerful voice for abused and neglected children. In 2015, there were 840 founded cases of abuse and neglect in Jackson County. In an overburdened system, these children risk slipping through the cracks and suffering from further abuse. CASA volunteers have the power to prevent this tragic reality. These dedicated, highly-trained community members serve as fact finders for the judge by researching the background of each assigned case. They speak for the child in the courtroom, representing the child's best interests, and work to move the child as quickly and effectively as possible through the system and into a safe, permanent home.
What Is CASA of Jackson County?
CASA of Jackson County, founded in 1990, is a non-profit organization responsible for recruiting, training and
supporting the work of CASA (Court Appointed Special Advocate) volunteers. CASA volunteers do what no one else does- they donate their time to act as independent eyes and ears of the court and speak solely for the best interest of children and youth in the custody of DHS.
CASA of Jackson County is an Equal Opportunity Program and Equal Employment Opportunity
Who Are CASAs?
Community members from varied educational backgrounds, cultures, and life experiences

Individuals with a genuine interest in the well-being of children

Men, women or couples over 21 years old, who are willing to complete 40 hours of training plus 12 hours annually of continued education and give

approximately 10 hours per month to change

the life of a child
Who Are the Children?
Abused and neglected children are all ages, newborns to age 18; 41% are 5 years old or younger

It is estimated that more than 800 children in Jackson County are victims of abuse and/or neglect each year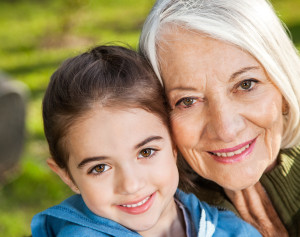 What Does A CASA Do?
Gathers all pertinent information related to the child's case

Identifies the child's needs and ensures appropriate services

CASAs show up and speak up

Makes recommendations to the court judge through written and verbal reports

Serves as a consistent & knowledgeable advocate for the child's placement in a safe, permanent and

nurturing home
Why Do We Need CASAs?
The presiding judge relies on the CASA to investigate the case and recommend what is in the child's best interest.

CASAs strive to make sure children are not re-abused

CASAs ensure children receive needed services (therapy, health care, special education)

CASAs are often the only consistent person in an abused child's life
Children Served
In Jackson County in 2016, 178 CASAs served 628 children.


Of the 628 children served by a CASA in 2016, 78% reunited with parents and 13% were adopted or found legal guardians. In addition, 441 continue to have the powerful voice of a CASA.
CASA of Jackson County Funding
State Government: 14% | Grants: 36% | Community Support: 50%