Won't You be Our Neighbor?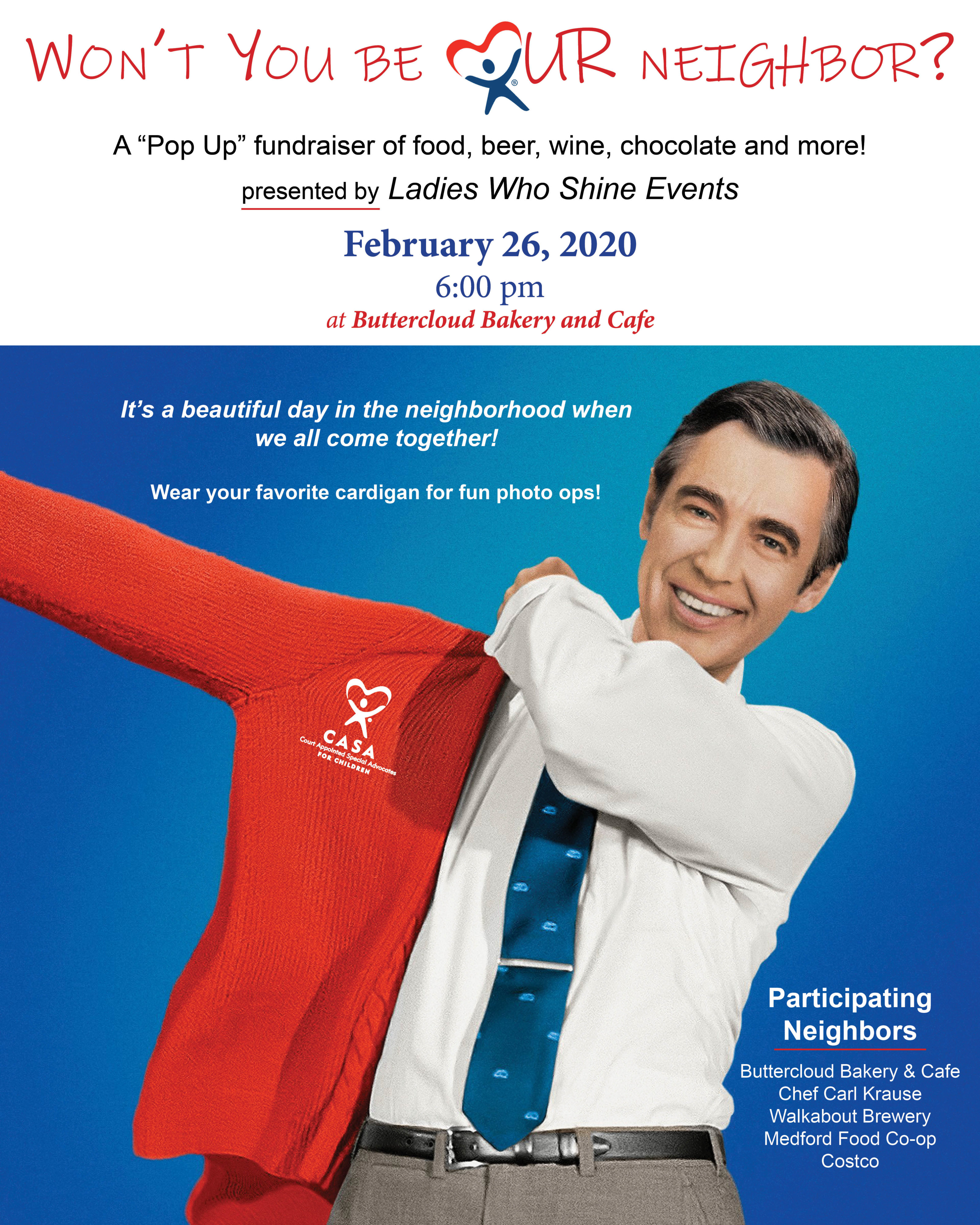 It's a beautiful day in the neighborhood when we all come together to be a part of CASA's ~"Won't You Be Our Neighbor" Campaign.
Join us for a "Pop Up" fundraiser of food, beer, wine, chocolate and more!
*Wear your cardigan for fun photo ops!
$35/person
For ticket information visit:
www.jacksoncountycasa.org
Participating neighbors:
Buttercloud Bakery and Cafe- Enjoy their new location and delicious mini chocolate cake towers
Chef Carl Krause- Potato Gnocchi with Braised Pork in Tomato Sauce and Creamy Polenta with Roasted Mushroom
Walkabout Brewery – IPA
Market Of Choice- Gift card donation
Costco- Gift card donation
Medford Co-op- Gift card donation
CASA of Jackson County (Court Appointed Special Advocates) gives children a voice when they most need it. Abused and neglected children can easily slip between the cracks of an overburdened child welfare and legal system. CASA volunteers are well trained and supported by our program – their charge is to ensure the children they advocate for are not forgotten, have their needs fully met, remain safe and ultimately come to live in stable, loving and secure homes.