The Impact of One
Presented by Eastern Oregon CASA Conference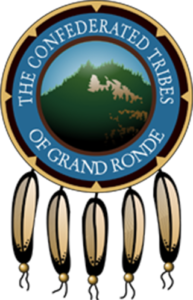 Jenna App
Executive Director
, CASA of Central Oregon
Jenna graduated from Vassar College and the University of Arizona College of Law. After law school, she clerked for the Alaska Court of Appeals and was a Fellow with the National Association for Public Interest Law. Before moving to Bend in 2013, she practiced law in Alaska and directed a lobbying and consulting practice largely focused on growing and developing nonprofits.
Jenna loves living in Central Oregon, and spends her free time cycling, hiking, horseback riding and spending time with her family.
​
Executive Director, The Mockingbird Society
Annie Blackledge is driven by a life-long commitment to advocate for society's most vulnerable people. She is an alumnus of the New York foster care system and has been a leader in education and youth services throughout her career. Prior to joining The Mockingbird Society, she worked for Casey Family Programs as a senior advisor with the U.S. Department of Education. Her portfolio was focused on vulnerable student populations including foster, homeless, justice involved and disconnected youth. While with the Department of Education she worked on several interagency initiatives and served as an advisor for two cohorts with the Clinton Global Initiative: America with the Disconnected Youth Workgroup. Most recently, Annie was appointed by the Governor to serve on the Washington State Department of Children Youth & Families' Oversight Committee as the "best interests of the child" expert. Annie joined The Mockingbird Society with over 20 years of dedicated public service and continues to strive for meaningful change in the systems that impact the lives of youth and families.
Tracey Blood
Tracey has been an advocate for children and families in her community and across the state. She is an authorized facilitator for Darkness To Light's Stewards of Children curriculum and contracted by the Ford Family Foundation's Protect Our Children Program project to deliver trainings. She brings over 7 years' experience in the human services field. In her prior roles, she has been the Executive Director of Grant-Harney County CASA and the founding Director of Frontier CASA, serving Wheeler and Gilliam Counties. She was also the Executive Director of Prevent Child Abuse Oregon, a statewide organization focused solely on the prevention of child abuse and neglect. She understands local systems, their geographical and cultural differences, especially issues facing rural and frontier communities. A Portland State University Graduate, Tracey is proud to have a lifetime of experience living in frontier Oregon as a sixth-generation Oregonian. Most importantly, she is the proud mother of two confident and sassy children.

Operations Director,
CASA of Central Oregon
Jill is a graduate of OSU Cascades,
with a Bachelor's degree in Human Development and Family Sciences, specializing in Human Services.
Jill currently serves as Operations Director for CASA of Central Oregon.
Jill also maintains a connection with OSU Cascades as she works with them to collect and study resiliency data
on children in foster care
in
Central Oregon.
Family Violence Services Program Manager,
Confederated Tribes of the Umatilla Indian Reservation
With over 23 years of working to end violence against women, her first seven years were with a non-profit in Lakeview, Oregon and then with the Oregon Coalition Against Domestic & Sexual Violence as the Women of Color Caucus Director. In 2002, she returned to serve the Confederated Tribes of the Umatilla Indian Reservation.
Currently, Desireé serves as the Family Violence Services Program Manager. She facilitates and coordinates a few teams in addressing intimate partner violence, the Tribal State & Federal Summit, and assists other Tribal Nations and others wishing to provide meaningful services to Tribal Nations.
Desireé is a member of the Oregon VAWA Advisory Board Member since summer of 2010. In the past she also held memberships on the Governor's Council on Domestic Violence for state of Oregon (7 years) and Women of Color Network (11 years) a project of the National Resource Center, Pennsylvania Coalition Against Domestic Violence.
She is a proud indigenous woman; Nez Perce on her father's side and Umatilla, Walla Walla, Cayuse on her mother's side. Desireé is a survivor of intimate partner violence, sexual assault (marital and acquaintance), the system, and of racial intimidation.
Family Violence Services Advocate,
Confederated Tribes of the Umatilla Indian Reservation
Enola is an enrolled member of the Confederated Tribes of the Umatilla Indian Reservation; Cayuse, Nez Perce and Yakama. Enola is new to Family Violence Services as the Advocate. She attended the University of Hawaii, Hilo receiving a Bachelor of Science degree in Communications. She also attend Mendocino Collect receive an Associate degree in Alcohol and Other Drug studies. Her interest's including Archery level 1, Archery Instructor, Junior Olympic Archery Development through U.S.A. Archery. She also likes to fish and hike.
Angela Fasana
Court Administrator,
Grand Ronde Tribal Court
Angela Fasana is a member of the Tribal Nation of the Confederated Tribes of Grand Ronde and currently serves as the Court Administrator for the Grand Ronde Tribal Court and has done so for the past 19 years. Prior to her work in the Tribal Court, Angela worked as a Legal Assistant in the Tribal Attorney's Office for approximately three years working primarily with the Tribe's child welfare office and representing the Tribe in Tribal Court on dependency cases. Angela received her Bachelor Degree from Portland State University in 1994, and a J.D. from Northwestern School of Law at Lewis and Clark in 1997.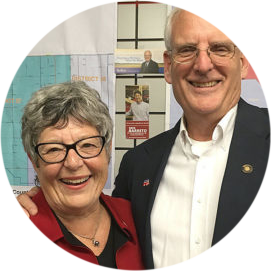 State Senator Bill Hansell

(R-Athena)
Senator Bill Hansell is currently serving in his second term, representing the 29th district in the Oregon State Senate. Prior to his election to the Senate, he served for 30 years as a Umatilla County Commissioner. From 2005-2006, he served as the President of the National Association of Counties in Washington, DC. During his tenure as NACO President, the promotion of CASA was one of Hansell's top initiatives and brought national attention to the importance of CASA. His family has farmed and ranched in Oregon since their arrival on the Oregon Trail in 1852. In addition, his wife Margaret was Umatilla County's CASA Director for 12 years. They are the proud parents of six grown children and 11 grandchildren.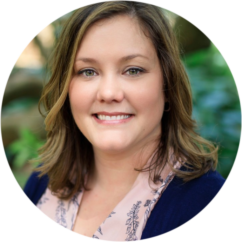 Pamela Heisler
Foster Care Advisory Commission
Pamela Heisler has 13 years of experience in the social service sector and is committed to achieving measurable results for children, youth, and families. She earned a Masters of Public Administration specializing in Nonprofit Management from Portland State University. As a result of her experience in the Oregon foster care system across 11 years, in 2008 she founded the Oregon Foster Youth Connection (OFYC), a program that unites current and former foster youth to improve the child welfare system through their own brand of advocacy, activism, and leadership. After seven years at Children First for Oregon Pamela joined the Children's Trust Fund of Oregon as the Director of Programs and Partnerships where she engaged the community to develop the Elevating Prevention Blueprint- the first of its kind in the state. Most recently she acted as the Public Engagement Project Manager for the Department of Human Services, focused on projects related to training and support for foster parents, safety in care, and improving community engagement. Currently, Pamela is the Executive Director of Prevent Child Abuse Oregon and sits on the Board of Directors for Foster Youth in Action, which organizes a national, grassroots network of current and former foster youth. She lives in Milwaukie with her husband and daughter
Shelly Minthorn
Family Violence Services Re-Educations/Batterer Intervention Co-Facilitator, Confederated Tribes of the Umatilla Indian Reservation
She is a member of the Confederated Tribes of the Colville Indian Reservation and currently the Batterer Facilitator with Family Violence Services, Public Safety Department. She been in this position for 13 months. Her interest in this job occurred when she learned that the CTUIR gained the ability to prosecute nonnative domestic violence offenders, and, that there is a way to engage and re-educate the offenders. Family Violence Services hosts a few events through the year raising awareness and Shelly enjoys inviting people who typically wouldn't participate.
Shannon Pugerude M.Ed
Trauma Informed Developmental Specialist, Samara Learning Center & The Hive, Central Oregon
Asked to describe herself, she would say "I am just Shannon" and those who know her tend to agree, she is one of a kind. Shannon has a huge heart for all and believes in the Collaborative Problem Solving philosophy that "we all do well when we can" and if we can't it's because we have some unmet needs, things that we're still learning and need some support. Shannon knows we are full of diverseabilities and that we THRIVE when we have the opportunity to "soar with our strengths and manage our challenges" with compassionate supports. Although she believes what has truly made her who she is today are the amazing opportunities she has had to raise two spunky youth and the gift of knowing and walking beside so many incredible youth and their families in her professional life. Professionally, Shannon holds a Masters in Child Development and Early Childhood Special Education, she is a Licensed Special Education Teacher in Oregon ages birth – Grade 8, Shannon has taught for 20 years, Shannon currently serves as the Director of the Success Program at Samara Learning Center in Bend Oregon, serving learners of all ages. she also works out of The Hive, a community for emotional, physical, mental, and spiritual healing. Shannon was a co-founder of Wyldwoodz Resource Center, Oregon Family Support Network Regional Director and Certified Peer Support Specialist and Trainer. She offers trainings on various topics surrounding Trauma Informed Care practices and supports for families, she is a Think:Kids©️ Collaborative Problem Solving Certified Trainer, and is a Make Parenting a Pleasure Certified Trainer.
Mary Ratliff
Project Coordinator, The Ford Family's Protect Our Children Program
Mary is the contracted Project Coordinator for The Ford Family's Protect Our Children Program. Protect Our Children uses a nationally acclaimed training curriculum: Darkness To Light's Stewards of Children and Mary is an Authorized Facilitator. Mary brings over 11 years' experience in the human services field, focusing on child abuse prevention and intervention strategies and child advocacy. Mary received a Master's in Public Administration and a Graduate Certificate in Nonprofit Management from the University of Oregon (UO). Her bachelor's degree, also from UO, is in Family and Human Services, a journey she embarked on based on inspiration from her time as a CASA in Douglas County. She also served as the contracted grant writer for the Oregon CASA Network from 2014-2018. Mary is an active participant in community-building activities and has served on boards of directors for local nonprofits in a rural community as well as the Executive Committee for the Oregon Chapter of Prevent Child Abuse America and partners with the Child Abuse Prevention Collaborative on behalf of the Protect Our Children Program.

Don Romes
Motivational Speaker
Don Rome is an energetic motivational speaker, a life coach, a small business owner and a U.S veteran. He has made it a life long journey serving our community, motivating others and encouraging our youth with helping them discover their strengths and leadership through public speaking. Don is an award winning speaker but is most proud of his title as a father and husband.
As the founder and operator of potbelli.life a small screen printing company dedicated to lowering the national suicide rate. Don Rome is a strong believer that EVERYONE has a story to tell and by building your inner confidence and in return you will find your inner leadership.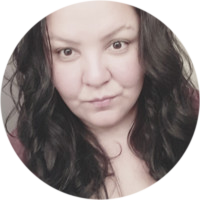 Melissa Sampson-Grier
Cross Systems & Equity Coordinator,
Department of Human Services-Office of Child Welfare Programs
Melissa Sampson-Grier currently works for the Department of Human Services – Office of Child Welfare Programs as the Cross Systems & Equity Coordinator. In her role, Melissa leads the racial equity efforts for child welfare. She guides leadership and staff from across the state on a journey towards equity by establishing safe spaces for on-going learning experiences, engaging in courageous conversations and networking. She has presented Let's Talk about Race (Pt. 1, 2 & 3) to over 3000 DHS staff, Tribal representatives and community partners statewide. Also included in her day-to-day is developing and implementing Anti-Racism Learning Sessions, collaborating cross-systems and developing leaders to champion the work. Prior to transitioning to the State, Melissa worked as the Foster Care Program Coordinator for the Confederated Tribes of Grand Ronde for over ten years. She is a member of the Yakama Nation and proud alumni of Washington State University where she majored in Human Development and Sociology. Outside of work Melissa enjoys spending time with her three children, Brittany, Alayna and Eddie.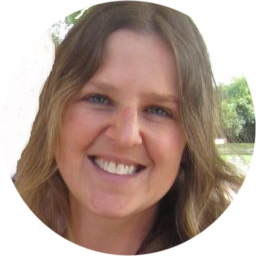 Wenonoa Spivak
Deputy Director, CASA of Jackson County
Wenonoa Spivak joined CASA of Jackson County in July of 2013 and is the Deputy Director.
Wenonoa was a Peace Corps volunteer in Honduras, Central America working in public health. This experience instilled in her a belief in and dedication to social service and helping those most marginalized and at-risk. After leaving Peace Corps, Wenonoa worked in Texas as a domestic and sexual violence advocate and a social worker for families living in poverty and afflicted by alcohol and drug abuse. Wenonoa has worked as a CPS case worker in Arizona and Oregon and as a hospice educator and medical interpreter in Salem. She also taught Spanish at a community college while living in Salem. Wenonoa then moved overseas again to the Federated States of Micronesia where she taught ESL at their college. Just prior to her CASA work, Wenonoa was a university-level ESL and English instructor at a University in Ohio while working on her doctorate in Linguistics. She holds a B.S. in Public Health, a Master's in Education, and is a doctoral candidate in Applied Linguistics.
In her free time, Wenonoa enjoys mountain and road biking, kayaking, and traveling to non-English speaking countries.
Amy Stangel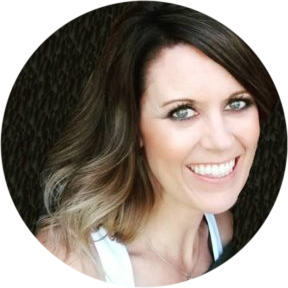 Juvenile Counselor
Amy graduated from Lewis-Clark State College with the intent to teach, but after a rough experience in a 6th grade long-term sub job, she decided to try something different. An opportunity arose at the Wallowa County Juvenile Department and through experience and training she came to realize there were no "bad kids", only kids with traumatic and chaotic experiences that affected every part of their lives. Amy has worked for the Wallowa County Department of Youth Services for 13 years now, most recently focusing on training administrators, teachers, school staff, and k-12 students on ACEs and brain development, and how it affects social and emotional behavior in the classroom. Amy has a passion for helping kids and families that have had traumatic childhood experiences, and helping to educated the community on how to connect with them.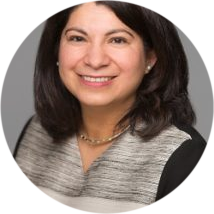 Judge Xiomara Torres
Multnomah County Circuit Court, Portland, Oregon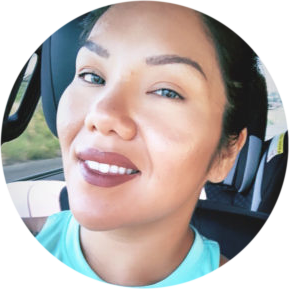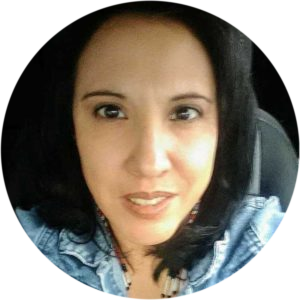 Kola Thompson and Willa Wallace
When we first started this group we approached it with a fighter mentality. Kola and I both have fighting backgrounds, mine was amateur and her career is professional and active, so we know that mind set well. We recognized that our love for our community was stronger than any hate that came into it. We take an open minded approach to our projects, and make sure that our events are always advertised as all-inclusive and free to the public.
Our histories may be complicated, but our mission is not. We want to serve the people in the best way we can.
We have experienced the poverty, addiction, mental illness, domestic violence, and loss. We have lived it up close and personal. We know what it takes to pull ourselves out of some very serious situations, and we are blessed enough to be here to share those stories with others. This life led us both to learn how to fight back. Once we learned that we could physically handle a situation, we felt protected enough to take on healing our hearts. So today we stand before you strong; mind, body and spirit. We are ready to give back in the hopes of preventing a repeat or easing for others some of the struggles we ourselves went through.
Maria Weer
Alternative Education Program,
Wallowa County
Maria graduated from University of Puget Sound with a degrees in Biology and Chemistry. Intending on a future in Medicine, Maria deferred enrollment at OHSU to complete a volunteer teaching opportunity with Teach for America. After 2-years in the classroom, she knew she had found her passion and went back to school to earn her Masters in Teaching and Administration. Over the past 20 years, Maria has taught in traditional and non-traditional high school settings, where her love truly lies in helping to engage kids that feel disconnected, alone and are struggling to find focus and direction. For the past 9 years, she has led the Alternative Education program for Wallowa County, where she has used her knowledge about ACES to better connect with students.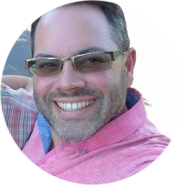 Permanency Consultant,
Eastern Oregon
Jason Wright is a Permanency Consultant for Eastern Oregon. Jason has worked for DHS/Child Welfare for about 13 years. During that time he has worked as a caseworker, supervisor, and now a consultant. While he is considered a Central Office employee Jason says he has the fortune to be stationed in Eastern Oregon. In his free time he enjoys spending time with his family, friends, dogs, and enjoying the beauty of Eastern Oregon.